Straight Talk is offering Samsung R451c Free  with $30 or $45 phone card purchase.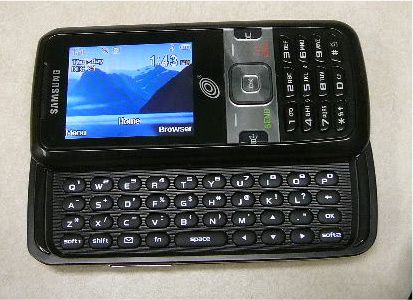 This is a nice solid phone. It doesn't have a touch screen but the screen size is bigger than most flip phones. The Slide out Qwerty keyboard has a nice solid feel to it.
Normally this phone has been $109 at Straight Talk.  They had a Black Friday sale on this phone that is being held over.  The R451c is free with either a $30 phone card or $45 phone card purchase.
If you want  to know more about how Straight Talk works check out Straight Talk Wireless FAQs .
This deal is only available at Straight Talk.com
Straight Talk offers two monthly prepaid plans, the $45 Unlimited Minute, Text and Data plan and the $30 a month 1,000 minute 1,000 text, 30 mb data plan.   All the Samsung R451c phones from Straight Talk use Verizon towers.  If Verizon has good coverage in your area this phone will work very well.